Internet Banking is the First Alliance Bank commercial online banking site. Like Banking for individuals, businesses can access virtually all of their bank account information, transactions and balances from their own office or home.

• View current account balances to see if a payment cleared.
• View current account details or Summary.
• Access accounts from home, work or anywhere by logging on to the internet, 24-hours a day, 7 days a week.
• Download account information in your preferred format (PDF, Excel, Text)
• Download account information by specifying your preferred period range.

Sign up for online banking, and enjoy the convenience of modern banking providing you 24/7 days access to your account, anytime from anywhere, and you may never have to make a trip to the bank again!

Ebanking will enhance your business banking experience at First Alliance Bank, and will provide state of the art technology for larger companies looking for an exciting banking experience through online banking solution.

E-statements
Electronic statements are available for all First Alliance Bank customers.
If you are already registered for our Internet Banking, you can sign up to receive e-statements after logging in to Internet Banking.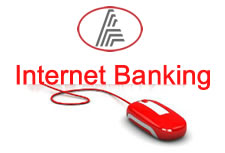 Help line during Office working hours:
Landlines: +260 211 237154/237202
Mobile: +260 979 168980/ +260 977 717392